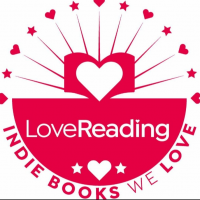 B C Harris
Thriller, Suspense, Mystery
B C Harris is a Scot who, at the time of writing, had just finished renovating a farmhouse in France. A labour of love that began from first sight back in 2016. No sooner had the final length of flooring been laid and the last paintbrush dried, than disaster struck in the form of pandemic. France went into a strict lockdown and, with time to do more than simply daydream about writing books, a new project began to take shape.

Writing began as an escape from the fear and isolation that was soon affecting us all, and quickly flourished to become 'Conspiracy of Cats'. The global pandemic seems to be receding now, but the passion for writing has taken root. Find out more about B C Harris online.
There are plenty of OMG moments and I found myself cringing, laughing, crying and whooping with delight in some parts.
Amazon Review - UK
The story is a well managed melange of well researched attention to detail and ghostly fantasy with a thrilling, twisty, tense denouement. I look forward to more from BCH!!
Amazon Review - France
This book transports you from Scotland to the depths of Africa with twists & turns that fuel your imagination & keeps you on the edge of your seat to the very end. An excellent read.
Amazon Review - France
The mystery is intriguing, and there is an ingenious twist on the paranormal that I personally haven't seen before. The "villain" is downright evil, and their malice splashes across the pages like drops of blood.
Amazon Review
I loved how the author built the characters, and used the landscape to really pull you in. There is something primal and spiritual about the supernatural aspects of the story.
Amazon Review
It's a book that you have to finish, I read so many books that are easy to forget with the same old plots, not this one! Hopefully there are more books coming, it would be a great series or it should be made into a movie.
Amazon Review - USA
The author's skills keep you glued to the pages ignoring all the other things that you should be getting done. And that's what you want from a good book! No hesitation 5 ⭐️⭐️⭐️⭐️⭐️
Amazon Review - UK
A remarkably original story written in a vivid and lively style, Conspiracy of Cats is a paranormal mystery that moves so quickly and fluidly that it's easy to suspend your disbelief and get carried away by the fantasy of it.
Amazon Review
The story kept me gripped as it veered between Tanzania and Edinburgh, and although it began as an easy read, the further I got into the story, the quicker I was turning the pages to discover the outcome.
Amazon Review
This book has reminded me of the great joy to be found in reading. I would thoroughly recommend it to everyone.
Amazon Review
A brilliant read. I really really enjoyed this book. Great story and characters. Jos was my favourite. What a debut for this author. I can't wait to read more. 5*.
Amazon Review
The pace moved on, keeping the anticipation growing throughout the story, leading to what is a brilliant ending. Everything ties up very cleverly, and there are some wonderful surprises. I particularly loved one of the story threads, which I can't describe, because it will ruin the story, but it is magical!
Amazon Review
A kind of shape shifter of a novel moving from Edinburgh, to France to Tanzania: lush descriptions, murder and supernatural goings on and not to mention the almond eyed Aussie, Wendell. Whew! when's her next book out?
Amazon Review
This is personal! A highly entertaining journey with plenty of twists and turns and a good dollop of humour although I was definitely disturbed at points. The Masai magic was palpably magical and the cats were captivating.
Amazon Review - UK
A Mysterious, exciting book, with twists and turns. You wont want to put it down. Absolutely Riveting.
Amazon Review - Germany
I found it to be a very interesting book with a well-developed plot. The characters were multi-faceted and their relationships believable. I was intrigued by the refreshingly original concept. Kudos
Cindy J. Smith - USA
I really enjoyed this book with many twists and turns along the way with a big twist in the tail leaving me hungry to read more! Look forward to reading more from this author.
Amazon Review - UK